For more details on our current offers call us at 407-880-2462
We can special order certain items... even ship directly to you!
1. Get $20 off the regular price of a 2-Foot Bi-Fold Aluminum Ramp when you buy any new Scooter, manual Wheelchair or Transport chair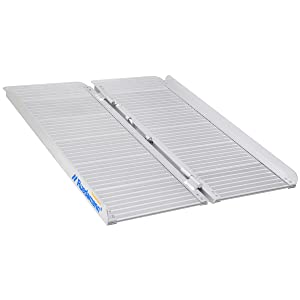 2. For limited time... Aluminum Bath / Toilet chair with wheels


3. On clearance... One hydraulic Patient Lift, 450 lbs Wgt Cap.


4. New Item! Bariatric Bedside Commode, 650 lbs wgt cap

5. Pride Go-Go Elite Travel Mobility Scooters.
Features: 300 Lbs Wgt. Cap, Up to approx 12 Miles per Charge, disassembles in 5 pieces.
SC40E 3-wheel & SC54 4-Wheel models are available.
(see info video on Youtube)